Graduates of CHS 1949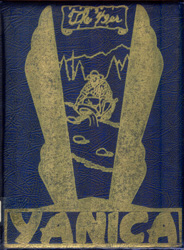 We welcome communications, corrections, remembrances, photos, news from alumni from any graduating class who wish to leave messages or e-mail addresses to their classmates- for the year of their graduation.
This is NOT a subscriber site such as Classmates.com, Reunions.com. It is a free family history resource however.
Email at this link, I will add your item to this page.

Ethel Gifford, Don Ross, Neil Middelton, Virginia Boyd, Renee Armstrong, Bob Miller, Jim Wright, Kay Spurling, Nellie Isham, Lloyd Hooper, Glen Martin, Eleanor Turk, Jack Motz, Don Wegers, Lavone Stone, Glenna Petty, Jim Reynolds, Ray Cupples, Norma Holyfield, Marilyn Miller, Frank Matier, Bob Larsen, Betty Herin, Nona Demarest, Jack Bradley.