Graduates of CHS 1976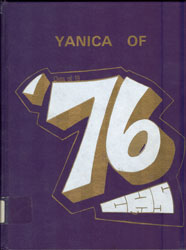 We welcome communications, corrections, remembrances, photos, news from alumni from any graduating class who wish to leave messages or e-mail addresses to their classmates- for the year of their graduation.
This is NOT a subscriber site such as Classmates.com, Reunions.com. It is a free family history resource however.
Email at this link, I will add your item to this page.

Brian Aldridge, Virginia Asdourian, Vivian Rae Adams, Darlene Broom, Ruth Ann Clark,Michelle Callender, Laurene Coffell, Cindy Dills, Junita Cook, Gordon Evans, Mark Dufur, Christine Faddis, Michael Hawkings, Wayne Knopf, Tina Hoffman, Mary Sue McClain, Allan Lynch, Pamela Metzger, Mitch Morley, Linda Nieshe, Barbara Newby, Kim Plumlee, Janie Parker, Melissa Reihl, Anita Sjoboen, Paul Timblin, Jefferey Solomon, Gaby Romero, Marilyn Thompsen, Doug Witham, Rick Wood, Dean Yeager, Patricia Wright, Frank Young, Stephen Zitkovich.
---
Hello, this is Mark Dufur, musician and 1976 graduate, currently living in Raleigh NC and looking to move back to Concrete soon to relax and enjoy the good life. I just finished a tour of Europe and my family and I are ready to settle down. I would enjoy hearing from any of my classmates and hearing about of any secluded property for sale that we could build a home on.
Thanks. My email is mrdufur@yahoo.com
The Stump Ranch ®
The Stump Ranch On-Line Magazine ®
Dan Royal, Editor & Webmaster
38090 Kelly Ln. Concrete, Wa. 98237
360-826-6141
Mission Statement
and acknowledgments

We welcome communications, photos, news from alumni from any graduating class who want to leave messages or e-mail addresses to their classmates; for the year of their graduation. Thanks!


E-mail
| | |
| --- | --- |
| Looking for something special on our site? Enter name, town or subject, then press "Find" | Site search Web search |
| | |
| --- | --- |
| Please sign our guestbook so our readers will know where you found out about us, or share something you know about the Upper Skagit area or your memories or those of your family. Share your reactions or suggestions or comment on our website. Thank you for taking time out of your busy day to visit our site. | |
©2009-2002 The Stump Ranch