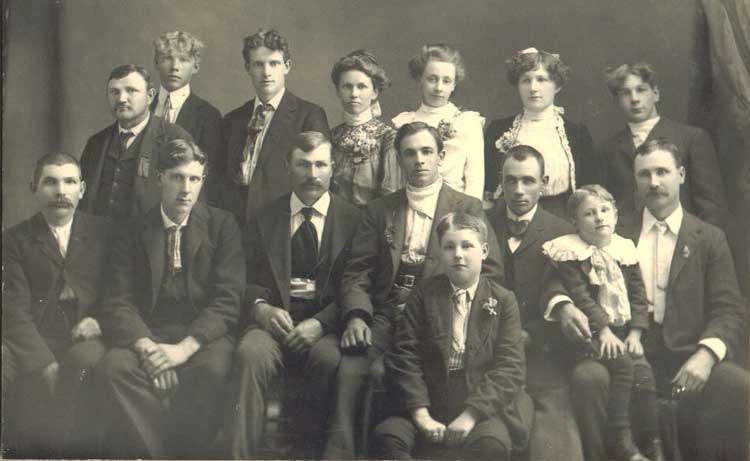 Prairie Residents 1902

Caption reads on this photo; Prairie residents who attended the first baseball game between Sedro-Woolley and Bellingham, 1902. Front row, left to right: Joe Bonner, Ray McMackin, Ed Canavan, Bert Rodgers, Stan Rodgers, Joe Hoyt, holding Bob Hoyt. Earl Hoyt is sitting in front of Stan Rodgers.
Back row left to right: Jim Swan, Carl McCorkhill, Tom McMackin, Nell Canavan, Alice Rodgers, Annie [Boyd] Hoyt, Norman Boyd.
---